Available Netherland Dwarf Rabbits in Eastern NY: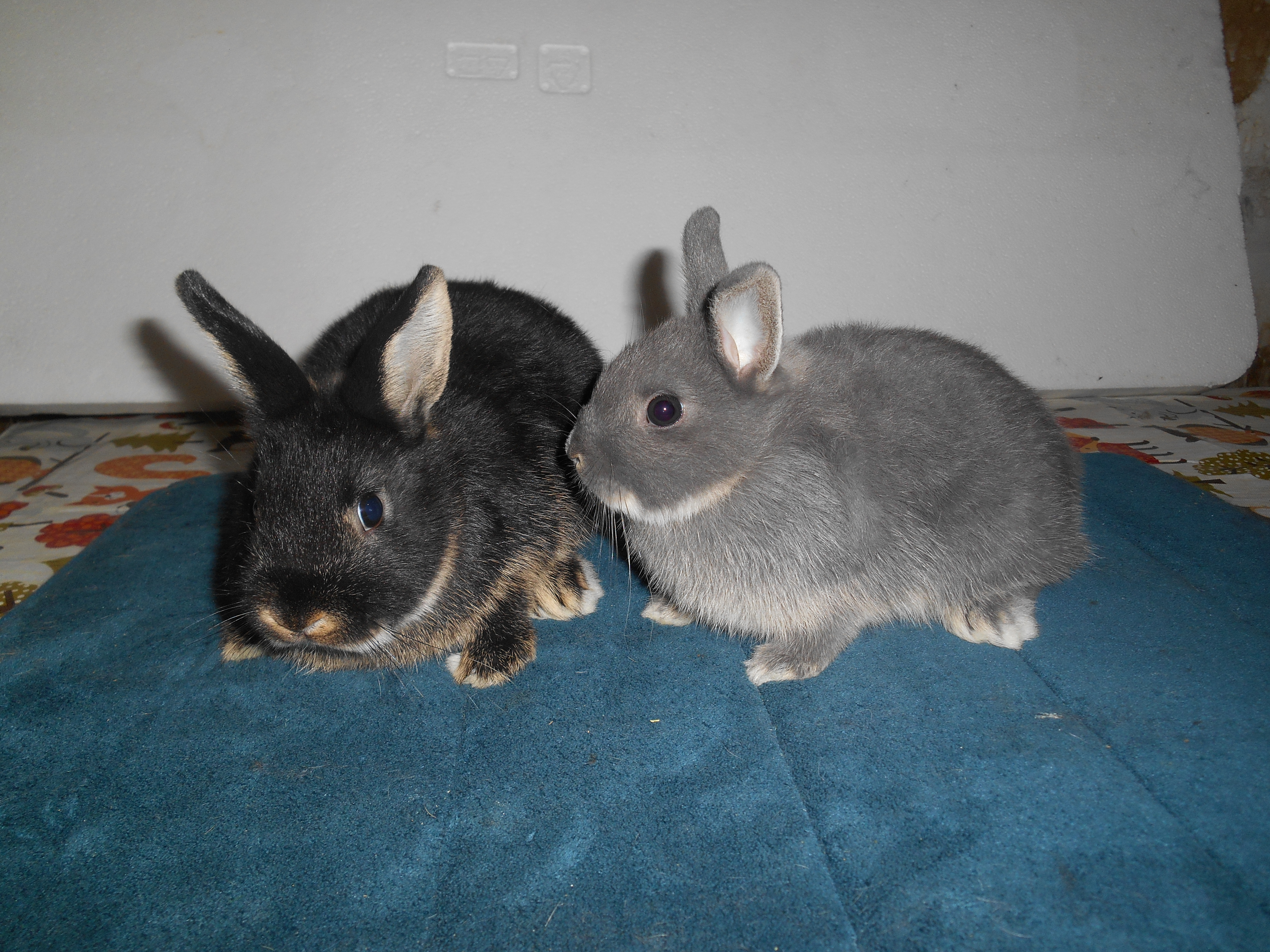 I have been involved in rabbits since 1981 when I got my first bunny Bucky, a mismarked Chocolate Dutch buck. He started me in 4-H and soon after I got my first pair of Netherland Dwarfs. They were Siamese Sables and I have raised Sables, along with Siamese Smoke Pearl, Himmies, and Otters. Currently I am specializing in the otter color, Black otter and Blue otter. All my Netherland Dwarf rabbits are bred according to the recognized breed standard published by the American Rabbit Breeders Assoc.

The Netherland Dwarf is the smallest recognized breed of rabbit and average 2-3 lbs adult weight. They are bred for show, and bred for quality over quantity. I've also written a guide to rabbit care which is available on CD. I've been fortunate to have had a successful career showing rabbits and have been involved with many rabbit organizations. Currently I am a member of the American Netherland Dwarf Rabbit Club. I have in the past been a member of ARBA (1984-2012), New England NDRC, NYNDRC, Dist 2 NDRC, Mid Valley RBA

I have been interviewed on Fox Pet News (a nationally broadcast cable show), NEWSCHANNEL13, and NewsCenter6 (evening news and the morning program), two local TV stations. I've also had articles printed in our local newspapers, rabbit club newsletter, and the ARBA guidebook (ed 2000) and was interviewed on a local radio station (WGY) about rabbits. Bucky's Bunny Barn was featured at WTEN 2000 Healthy Lifestyles/Pet Expo 9/16/00. I've also done presentations about rabbits for local Girl Scout Clubs, school classes, and local Church.

I'd like to hear your thoughts about the website, did you find what you needed and if not why, drop me an e-mail

Email: ranger18@nycap.rr.com

I promote responsible breeding and pet ownership, not "animal rights" which really means ending ALL animal use.


USDA/APHIS instituted a new "rule" regarding sales of animals including rabbits that goes into effect in Nov 2013. This rule requires breeders who sell retail "sight unseen" to be USDA licensed. USDA regulations are written to make it difficult to be a commercial pet breeder so few if any hobby breeders could comply. The Animal Welfare Act was never intended to regulate breeders selling pets at retail aka directly to pet owners regardless of sight unseen or not. The USDA is trying to expand it's regulatory power without ANY oversight from Congress. I urge people to contact Congress and tell them to revoke this rule and ensure the USDA does not expand it's powers free from the will of the people. I do not sell rabbits "sight unseen" as pets.
@copyright Bucky's Bunny Barn

Tripod: | | | | |

| | | |
| --- | --- | --- |
| » | | © 2004, Lycos, Inc. All Rights Reserved. Lycos® is a registered trademark of Carnegie Mellon University. |
| | |
| --- | --- |
| | | | | | |

Your use of this website constitutes acceptance of the Lycos and